Use HTML to format your text so it can be easily read. This text can be used to share information about your brand with customers.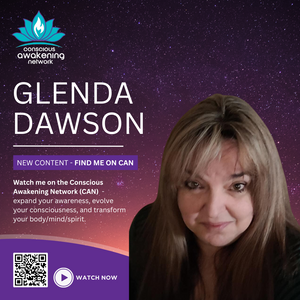 Host at the Conscious Awakening Network
Host at the Conscious Awakening Network from day one! There is an expansive range of topics includes galactics, walk-ins and spiritual awake multidimensional abilities like channeling and manifesting, healing & wellness, ancient origins, tools to decode the universe, and more, all consolidated in the single most impactful place: right at your fingertips.
Check out my channel with live and recorded programing of an array of eclectic subjects.
Glenda Dawson is a Galactic Emissary and a Galactic Ambassador of "The Galactic Alliance formerly known as "W.I.S.H. Alliance" (www.wishalliance.org). The Galactic Alliance is a multidimensional conscious evolution movement for anyone seeking universal knowledge, spiritual growth, education, and community. We have come from all parts of the galaxy to be here at this time of Earth's history. We are an universal microcosm.
The Galactic Alliance