---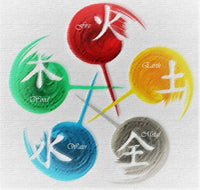 ELEMENTAL REIKI Level 1

Elemental Reiki employs symbols derived from Goddess, Elemental, and Pagan symbology . The Reiki energy harmonizes with the frequency of The Goddess so as to work in accordance with Pagan Tradition.

This unique style of Reiki beautifully combines the healing energy of Reiki with the Goddess, Elemental, and Pagan symbology and can be used for both healing purposes and connection with the elements.

The Elemental Reiki course will guide you through the various frequencies of the energy symbols and techniques that you can use to improve and enrich your life.

You will need to have at least Usui Reiki Level 3 and show (Email or message) your Certificate. 

Level 1 Practitioner will include 5 symbols, a book, Certificate and attunement. You will be required to do some assignments and then come back 21 days later for discussion and Certificate.

Requirements: Dress comfortable, a snack and water, a place where you will not be disturbed for the class and a pen and notebook for notes. Also I will need your physical address so that the book and Certificate can be mailed. 
This is done exactly like an in person class with me live on zoom.  I will need your email to send you private invite. 

Total fee for this level is $250.00 in person and if online you must add mailing/postage fee.

Contact me at 610.570.2247 between the hours of 10:00 a.m. and 8:30 p.m. to obtain more information and arrange for deposit. Leave a message if no answer.