---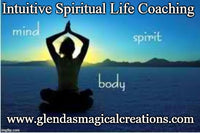 Spiritual therapy is a form of counseling that attempts to treat a person's soul as well as mind and body by accessing individual belief systems and using that faith in a higher power to explore areas of conflict in life. People who believe in a guiding higher power may find spiritual therapy helps them achieve a deeper connection with this power. Through spiritual therapy, a person who is experiencing depression may find a moral conflict is present in some area of life. Anxiety may result when a person is unconsciously engaging in acts of self-sabotage. Spiritual therapy is only one method of uncovering and addressing areas of conflict and possible mental health concerns that may arise in life, but some people may find it to be a beneficial model.
This type of therapy may also involve communing with nature, meditation, music, and other non-traditional therapeutic practices, all of which may be employed in an effort to connect the body and mind with the soul and explore the deepest part of one's self. While spirituality is often categorized with religion, one's spirituality may have nothing to do with religion but be simply an awareness of the universe and one's connection to it. Often, individuals who describe themselves as spiritual state their desire to attain a feeling of harmony with the universe and pursue spiritual therapy in an effort to achieve this goal. 
Each one (1) hour session is $125.00 plus expenses if any.  Please contact Glenda 610.570.2247 or email her for further information and scheduling.