---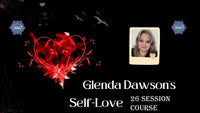 There is a lot of talk these days about self-love. It sounds great, but what does it actually mean? How do we love ourselves and why does it matter? Self-love means that you accept yourself fully, treat yourself with kindness and respect, and nurture your growth and wellbeing. Self-love encompasses not only how you treat yourself but also your thoughts and feelings about yourself. So, when you conceptualize self-love, you can try to imagine what you would do for yourself, how you would talk to yourself, and how you would feel about yourself that reflects love and concern.
When you love yourself, you have an overall positive view of yourself. This doesn't mean you feel positive about yourself all the time. That would be unrealistic. If you know how to love others, you know how to love yourself.
Self-love is the act of accepting and valuing oneself unconditionally, including all strengths and weaknesses. It involves treating oneself with compassion, kindness, and respect, and recognizing one's worth and inherent value as a human being. Practicing self-love can lead to improved mental health, greater self-esteem, and a more fulfilling life.
Empowerment refers to the process of gaining the skills, confidence, and knowledge necessary to take control of one's life and achieve one's goals. It involves recognizing one's own abilities and strengths and using them to make positive changes in one's life. Empowerment can be achieved through education, self-improvement, and taking action to create the life one desires.
Self-love and empowerment are closely related, as both involve recognizing and valuing one's own worth and potential. By practicing self-love, individuals can increase their sense of empowerment and take charge of their lives. In turn, feeling empowered can reinforce feelings of self-love and self-worth.
This is a 26 week course that meets on the 2nd and 4th Tuesday of every month in person and on Zoom. There are exercises and special treats that will be handed out throughout the course. If the date for the class falls on a holiday, the class will be prerecorded and access will be given to those in the class.
PLEASE PREREGISTER ON ZOOM:
https://us02web.zoom.us/meeting/register/tZYuceyqrToiGtJz2giUsMGixa51pKhFMWmh
Requirements: Notebook/Journal, Willing to do the Exercises,
If you are unable to attend a class, you must notify Glenda as it will be recorded and you will have access to it.
The fee for the complete course is $200.00 (Entire Course) payable through Venmo (@Glenda-Dawson), CashApp ($Glenda-Dawson) or Zelle (Glenda Dawson). You can also do payment arrangements can be discussed. 
If you have any questions, please message me or email me directly at glendasmagicalcreations@gmail.com