---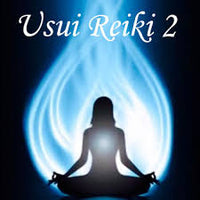 Online Usui Reiki Level 2 Class
Usui Reiki Level 2: Learn three powerful, healing symbols (Empowerment, Mental/Emotional, and Distance/Absent). These highly-effective symbols support healing, calmness, and clarity for yourself and others. Perhaps best known for the Distance/Absent symbol, Reiki 2 teaches one how to take your Reiki practice a quantum leap forward, even by offering Reiki to those you cannot touch. These sacred and secret symbols provide one with tools for self-empowerment, deeper mindfulness, and a stronger connection to our essence.

In Reiki 2 class, we will review some of Level 1 and you learn the application of Level 2 symbols and practice using them in Reiki sessions on yourself and others. With this class, you become a more advanced Reiki practitioner with a deeper experience of the extraordinary healing and transformative powers of Reiki. (Pre-requisite: Reiki 1, with any teacher. Must show certificate)

The Fee of $250.00 plus postage includes workshop, 2 Attunements, Certificate and a Book written by myself.
Please make sure that you are in a place where no one can interruption for the duration of the class which is approximately 4 hrs. I will also need your Skype information so that I may make the call on the agreed upon day and time.  Also, I will need your physical address to mail your book and Certificate after the second attunement.  Have something to eat and water to drink for the break. Bring, also notebook and pen to write down notes.
If you have any questions, please do not hesitate to contact me directly.